Music Instruction
Private lessons are an important way to grow as a musician! At Peacock's Performing Arts Center we offer music lessons for students age 6 and up. We encourage our students to explore the world of music and express themselves through music. Whether your goal is to go perform in front of a sell out crowd or just to sing for the joy of singing Peacock's has a place for you.
We offer:
Voice Lessons
Piano Lessons
Guitar Lessons
Violin Lessons
Monthly Investment
4 half hour sessions of private instruction: $85
Additional Information
One on one session with our trained instructor on a day and time that works best for you and your family. A onetime registration fee of $30 will be required at the time of enrollment. There is a $40 production fee if your student participates in one of our showcases (Winter and/or end of the year).
Meet Your Instructors:
---
Sara Dejournett
Private Voice and Piano Instructor
Sara DeJournett found her love for music when she was in elementary school.  At the age of 6 she began singing in school, churches and community functions.  When she was 9 she began taking private lessons for piano and at the age of 11 she began voice lessons.  Throughout her high school and college years she received many awards for her vocal ability, receiving one of the highest vocal honors the "National Vocal Award."  When she graduated high school she attended North Central University to pursue a degree in Music Worship.  Her love for music led her to start giving both vocal and piano lessons privately. As she got married and her family grew she took a break from giving lessons to focus on raising her children.  Even though she loved being with her family there was still a part of her that was missing.  She was thrilled when the opportunity to teach again was presented to her through PPAC.  She loves to engage with kids of all ages as well as adults who are wanting to pursue their love for music.  She would love to work with you and help you develop your musical abilities. When Sara is not at PPAC working with her students she volunteers as the Choral Director at Feagin Mill Middle School and also sings with her church worship team. Sara is thankful her supportive husband, Charles, and five children, Tyler, Marian, Emma, Jacob and Lillian. She feels she would not be able to do what she does without their love and support.
---
Joel Terning
Private Guitar, Voice, and Piano Instructor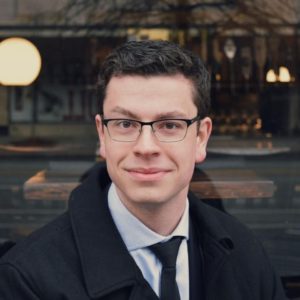 Joel Terning is entering his fourth year as a Vocal Performance Major at Mercer University's Townsend School of Music.  While his vocal study began in college, Joel has been musically involved for many years.  Throughout grade school he performed regularly on cello, double bass, guitar, bass guitar, timpani, and percussion.  It wasn't until his participation in the 2015 Georgia All State Chorus when he seriously considered a degree in vocal performance.  Joel is now currently studying as a bass-baritone under Dr. Richard Kosowski's tutelage, as well as taking piano lessons with Dr. Ian Altman.
Joel made his opera debut in January of 2017 as Don Alhambra in Gilbert and Sullivan's The Gondoliers.  The same ensemble, Mercer University Opera, recently debuted scenes from Hugh Smalling – an opera composed by the school's very own Dr. Christopher Schmitz – in which Joel performed the role of Papa Smalling.  This past summer, Joel participated in the Harrower Summer Opera Workshop where he sung as Morales in Bizet's Carmen as well as the Officer and the Jailer in Poulenc's The Dialogues of the Carmelites.  He also traveled to Graz, Austria to learn more about German Lieder as part of the American Institute for Musical Studies.
After graduating from Mercer as a member of its 2019 class, Joel plans on continuing his opera education at the graduate level.
---
Parker Van Riper
Private Vocal and Piano Instructor

Bio Coming Soon
---
Anna Black
Private Piano, Voice, and Violin Instructor
Eagle, Idaho, Anna started studying the piano at age 4 and violin at age 7. She has sung in choirs for many years (and is currently in the Mercer Singers ensemble) and took private voice all throughout high school. She started teaching at the age of 15 and has since had many students ranging from age 6 to age 65.
Anna has served as concertmaster of the Boise Philharmonic Youth Orchestra, the Sun Valley Summer Symphony Youth Orchestra, and the Idaho All-State Orchestra, as well as being a violin section member in the National Youth Orchestra of the USA when it toured to Europe and South America and the Summer Music Institute Orchestra at the Kennedy Center.
After college, Anna hopes to continue her violin studies in a graduate program. She wants to keep teaching and playing beautiful music for as long as she possibly can!
---
Christy Pinto
Music Therapist & Vocal/Piano Instructor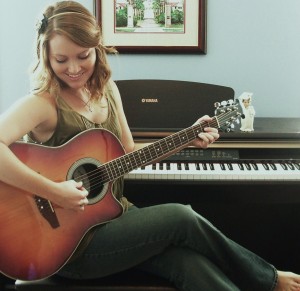 For Christy, singing and dancing came right along with walking and talking. Growing up, she was actively involved in choir, dance, and theater programs both in school and within the community. She continued to study music, dance, and theater as she earned her Bachelor of Music degree in Vocal Performance from Valdosta State University. Music made such a profound difference in her life, she decided that she wanted to use music to help others as well. Christy earned a Master of Arts degree in music therapy from Texas Women's University, and the credential MT-BC (Board Certified Music Therapist). She also holds a license to practice music therapy in the state of Georgia. In her professional career as a music therapist, Christy has worked with persons of all ages, ranging from newborns in the NICU to older adults in nursing homes and hospice. As a music therapist, she uses music to accomplish non musical goals, such as cognitive development, communication, emotional and self expression, social skills, pain management, relaxation, and motor skills.  She also is thrilled to be a part of the PPAC team as a vocal coach. She is honored to help train and shape the students at PPAC as they cultivate their love for the arts. Christy is excited to share in this adventure with her husband, Chris Pinto. Christy enjoys chasing after their two little boys, walking their dog Zoe, and spending time with family and friends.
---