Welcome to Peacock's Performing Arts Center, we are glad you are here!
Peacock's Performing Arts Center is a technique driven performing arts studio located in Middle Georgia! Peacock's offers dance classes, competition dance team, voice lessons, piano lessons, guitar lessons, pageant coaching, musical theatre classes and art instruction. Performers of all ages are encouraged to explore the performing arts and express themselves through music, dance, theatre and visual art. Whether your goals are to go to Broadway or just to sing and dance for the joy of singing and dancing, Peacock's has a place for you!
---
Erin Atcheson Sullivan
Artistic Director & Co-Owner
Erin Atcheson Sullivan began her dance training in Warner Robins under the direction of Judy McCune, Elaine Moore and Susan Tackis when she was five years old. Erin soon became a member of the Southern Spirit Dance Troupe, Competition Team and the exclusive Ballet Ensemble. Competitively these groups received numerous awards and accolades. In 2000, Erin performed a solo and received a Gold Award and Fifth Place Grand Champion in Teen Jazz Solo Division at PDTA. Erin participated in several workshops and competitions and was awarded scholarships to PDTA and a DEA Scholarship to train in New York. She trained under superb choreographers such as Mia Michaels, Darrin Henson, Finis Jhung, Edward Villella, Dawn Axam, Kris Cangelosi, Andrei Ustinov and Elena Martinson. Erin has studied intensively across the United States at the University of South Carolina, Dance Educators of America in New York, Atlanta Ballet, Ohio Dance Theater, and NYC Rockette Camp. Erin was also a Governor's Honors Program recipient and studied dance at Valdosta State University for six weeks.
Supporting the arts in the Middle Georgia area, Erin auditioned and performed in the Nutcracker of Middle Georgia for eleven years. Erin's roles in the production included Jester, Little Girl, Lead Snowflake, Flowers, Spanish, Marzipan and Solo Arabian.
Erin was a contestant in many local pageants and in the Miss Georgia system. She performed Pointe and jazz for the talent portion of the pageants and received several talent awards while competing. Erin held the titles of Miss Houston County High School, Miss Tifton and Miss Valdosta.
In 2008, Erin graduated Summa Cum Laude with a BFA in Communication/Public Relations with a minor in Dance from Valdosta State University. While attending VSU, Erin was very active in the dance program serving in the role as president of the VSU Reparatory Dancers organization. At VSU, Erin performed in "Masterpieces in Motion", "Turning 20", "Steps in Time" and "Journeys". In 2006, a BFA in Dance was acquired by the university and Erin along with other members of the dance department performed in two pieces choreographed by Catherine Schaffer and Sarah McAllister at ACDFA to complete the BFA process.
Erin was employed with The Jones Company as a Special Projects Marketing Coordinator for 6 years. She is happily married to Arthur Sullivan. Erin and Arthur welcomed their little boy in 2018. In her spare time she enjoys spending time with family and friends, shopping, crafting and dancing!
---
Chris Pinto
Business Executive & Co-Owner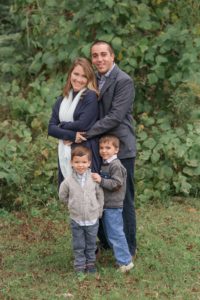 Hi, my name is Chris Pinto. My wife Christy and I have been married for 11 years and have been blessed with two sons Carter and Collin. Prior to owning PPAC I spent 4 years as a Senior Program Director at The Family YMCA in Augusta, GA. My time there was focused on program development and achievement. I specialized in Youth and Family Development, Social Responsibility, and Healthy Living. Prior to working for the YMCA, I was an Assistant Manager for Dick's Sporting Goods in Dallas, TX.
My love for the Arts was cultivated from playing Tenor Saxophone at Feagin Mill Middle and all four years at Houston County High. I was in the Concert Symphonic 1 but my true love was performing in the Houston County High Jazz Band. I started a Praise and Worship band in college and played guitar with my wife and church friends.  I received a degree in Business Administration in 2008 from Valdosta State University.
I am excited to build the performing arts program in Middle Georgia and give the community a way to express themselves through the arts!
---
Mary McIntosh
Dance Instructor
Mary McIntosh is a 2008 Magna Cum Laude graduate of the University of Georgia with an AB in Dance and an ABJ in Public Relations. In 2017, Mary earned her Masters in Dance Education from the University of North Carolina Greensboro.
While at UGA, Mary was a member of the Honors Program and performed and choreographed with a number of university and community groups. Her choreography was selected for the American Collegiate Dance Festival and featured in the Young Choreographer's Series and Tap Dawgs Showcase. She graduated with High Honors, completing an Honors Thesis.
Since graduation, Mary has performed with a number of Atlanta-based companies, including Gathering Wild, Notchyomamas Modern Project, Expressions Dance Company, and SIDEWAYS Contemporary Dance Company. In Macon, Mary has performed with Macon Moving Company and Hayiya Dance Theater. She currently performs with SIDEWAYS Contemporary Dance Company out of Roswell, and this is her 11th year with the company.
Through her Master's at UNCG, Mary had the opportunity to present research and teaching work at the National Dance Education Organization (NDEO) Conference in 2016 and 2018. She is also a founding board member of Georgia's state affiliate for NDEO, the Dance Educator's of Georgia Society (DEGAS). Mary currently serves as the Treasurer of the Board.
Mary has over fourteen years of teaching experience, nine within Georgia's public schools. Mary currently teaches dance at Central High School in Macon, GA and Peacock's Performing Arts Center in Bonaire, GA.
---
Kennedy Jones
Dance Instructor
Kennedy has been training in all genres of dance since age 2. She gained most of her growth and passion while attending the International City School of Ballet directed by Georne Acoin. Later, she began to explore the dance world by competing, attending conventions, winning many different awards and scholarships and dancing with Ready for Action directed by Brent smith. She continues to grow with her teaching and passion through movement hoping to inspire young dancers with her technique, training, and choreography.
---
Tanya Radisich
Dance Instructor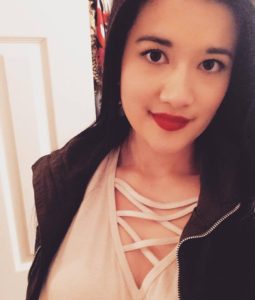 Tanya began dancing at the age of 8 and became a TA at age 11. Tanya is trained in ballet, tap, jazz, and hip hop, but tap is her favorite because of the heavy emphasis on rhythm and musicality. In 2016, Tanya participated in the Tap University workshop where she took classes from notable tap dancers that included Lisa LaTouche and Zack Everhart. Tanya loves working with kids and sharing her passion for dance and music. She is always looking to continue her dance education as an instructor as well as a student herself.
In 2014, Tanya graduated with her BS in Psychology with a concentration in Developmental Psychology. When she's not teaching at Peacock's, she works as a kindergarten paraprofessional at Centerville Elementary School. In her free time she enjoys spending time with friends and family, going to the gym, cooking, and art museums.
---
Katie Powell
Dance Instructor & Musical Theatre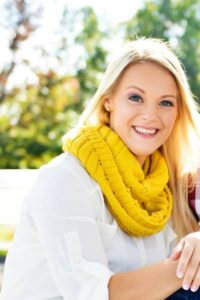 Miss Katie found her passion for dance and the performing arts at the young age of three. She graduated from Stephens College with a Bachelor of Fine Arts in Dance with a minor in Music. At Stephens she was the President of Dance Collaborations, an organization through the dance department meant to promote the art and love of dance throughout campus. Katie had the opportunity to dance original works from 42nd Street, A Chorus Line, Bob Fosse's Dancin, Coppelia and West Side Story. Miss Katie was a member of The Moving Company, a modern based dance company out of Omaha, Nebraska. She has spent the past 7 years teaching recreational dance, competitive dance and
---
Olivia Boyd
Dance Instructor
Olivia Boyd found her love for dance at the age of 3. She has since trained in many different places and studios, but received most of her initial training at Dance Arts Studio under the direction of Jean Weaver and Alice Strawn Sheridan. In 2013, Olivia graduated from Mercyhurst University where she majored in Dance – Performance with a minor in Arts Administration under the tutelage of Tauna Hunter. She has been thrilled to dance professionally as a member of Savannah Ballet Theatre for the last 5 seasons. Now that she is back in Warner Robins, she is excited to share her passion for ballet and performing with the students of Peacock's Performing Arts Center!
---
Rachel Davies
Dance Instructor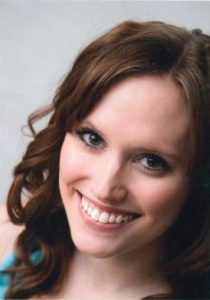 Rachel began her dance training at the age of three and studied ballet, Pointe, jazz, tap, lyrical, contemporary, modern, hip hop, and musical theater. She competed in several different national competitions, traveling to various states, including Nevada, Missouri, and Ohio. Before graduating high school, she performed in Detroit's Fringe Festival and studied under Meg Paul of the Joffrey Ballet for one summer. She continued her dance education and graduated with a Bachelor of Arts in Dance from Oakland University in Michigan, where she performed with the Oakland Dance Theater for three years. During this time, Rachel also performed as a guest dancer in the Eisenhower Dance Ensemble's Motown in Motion. After graduating, she was a background performer in David Shelby's "Kick a Little Dirt" music video. She then moved to Arizona where she became a member of the Phoenix Contemporary Dance Company.
Rachel's teaching career started when she became an assistant teacher at her local studio at 14 years old. She returned to the studio while at Oakland University to continue teaching. She has experience teaching ballet, tap, jazz, lyrical, and contemporary to children between three and 18 years old, and has also been a competition choreographer. In addition, Rachel is also a preschool teacher with four years of experience.
---
Jordan Becker
Dance Instructor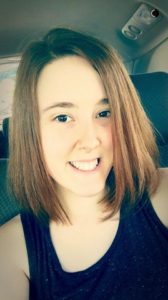 Jordan has a love for all the performing arts, especially in dance, singing, music, and theater. She began dancing at the age of five, taking ballet and tap and performing with her local recreation department. Since then, she has trained in Jazz, Contemporary, Ballet, Pre-Pointe, Musical Theatre, Tap, and Hip-Hop with a focus on Ballet, Jazz, and Contemporary. Jordan was a member of the Peacock's Competition Team for the 2016-2017 season competing at Platinum, Hollywood Connection, and Inspire. She has been a Teacher's Assistant and Dance Instructor at Peacock's since August of 2015, teaching Ballet, Tap, Jazz, and Musical Theatre. Jordan has continued her love of music by completing her Associate of Arts in Vocal Performance at Middle Georgia State University this past spring. She graduated as a President's List Scholar. During her studies she performed with the Middle Georgia State University Chamber Singers under the direction of Dr. Rebecca Lanning, the Choral Society of Middle Georgia, and the Middle Georgia State University Band of Knights Color Guard under the direction of Dr. Alan Clark. She is continuing her education by pursuing a Bachelor's in Business Administration with a focus in Accounting at Middle George State University.
---
Teryn Gloeckner
Dance & Acro-Dance Instructor
Teryn Gloeckner is all the way from Lake Havasu City, Arizona! She graduated from Lake Havasu High School in 2018 with a 4.55 weighted GPA & many honors! She has enjoyed taking on leadership roles and strives to be a focused, God-loving, young woman!
She began dancing at the age of 2 and hasn't stopped since! She is advanced in ballet, pointe, tap, Irish tap, hip hop, lyrical, contemporary, acro, and jazz. Teryn was also a competitive gymnast for 9 years, competing at her highest level — level 7 and took home many trophies from all over the west coast! At the age of 15, she decided to begin her career in competitive cheerleading. Her first year she was on a senior level 4 team & a junior level 3 team, but unfortunately had to retire due to breaking her back, which also put her dancing career to a halt. After months of physical therapy, she began dancing again to gain back strength and flexibility. For her senior year of high school, she came out of retirement to compete with her senior level 4.2 cheer team! Her team placed first at 4/6 competitions and advanced to The Summit cheer nationals in Florida. Her team then made it to the finals (day 2) where they placed in the top 10 in the nation.
Teryn began student teaching at her dance studio at the age of 14 and instantly fell in love with it! She began assisting classes at the age of 16 and choreographed many numbers! At the age of 17, she took on 5 of her own classes, that included ballet, tap, acro, hip hop, and jazz! Teryn also worked as a gymnastics coach at the gym she grew up in for the last year!
Teryn has now moved across the country to attend her dream school — Mercer University in Macon, GA. She is planning to major in Broadcast Journalism and is on their cheerleading team and can't wait to cheer on the Bears! She is extremely excited to join the Peacock's Dance family and can't wait to expand her knowledge and experience as a dance teacher!
---
Christy Pinto
Music Therapist & Vocal/Piano Instructor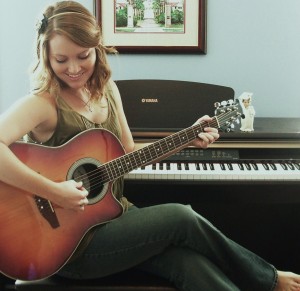 For Christy, singing and dancing came right along with walking and talking. Growing up, she was actively involved in choir, dance, and theater programs both in school and within the community. She continued to study music, dance, and theater as she earned her Bachelor of Music degree in Vocal Performance from Valdosta State University. Music made such a profound difference in her life, she decided that she wanted to use music to help others as well. Christy earned a Master of Arts degree in music therapy from Texas Women's University, and the credential MT-BC (Board Certified Music Therapist). She also holds a license to practice music therapy in the state of Georgia. In her professional career as a music therapist, Christy has worked with persons of all ages, ranging from newborns in the NICU to older adults in nursing homes and hospice. As a music therapist, she uses music to accomplish non musical goals, such as cognitive development, communication, emotional and self expression, social skills, pain management, relaxation, and motor skills.  She also is thrilled to be a part of the PPAC team as a vocal coach. She is honored to help train and shape the students at PPAC as they cultivate their love for the arts. Christy is excited to share in this adventure with her husband, Chris Pinto. Christy enjoys chasing after their two little boys, walking their dog Zoe, and spending time with family and friends.
---
Sara Dejournett
Private Voice and Piano Instructor
Sara DeJournett found her love for music when she was in elementary school.  At the age of 6 she began singing in school, churches and community functions.  When she was 9 she began taking private lessons for piano and at the age of 11 she began voice lessons.  Throughout her high school and college years she received many awards for her vocal ability, receiving one of the highest vocal honors the "National Vocal Award."  When she graduated high school she attended North Central University to pursue a degree in Music Worship.  Her love for music led her to start giving both vocal and piano lessons privately. As she got married and her family grew she took a break from giving lessons to focus on raising her children.  Even though she loved being with her family there was still a part of her that was missing.  She was thrilled when the opportunity to teach again was presented to her through PPAC.  She loves to engage with kids of all ages as well as adults who are wanting to pursue their love for music.  She would love to work with you and help you develop your musical abilities. When Sara is not at PPAC working with her students she volunteers as the Choral Director at Feagin Mill Middle School and also sings with her church worship team. Sara is thankful her supportive husband, Charles, and five children, Tyler, Marian, Emma, Jacob and Lillian. She feels she would not be able to do what she does without their love and support.
---
Parker Van Riper
Private Vocal and Piano Instructor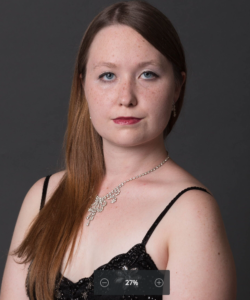 Parker Van Riper found her love of music and the stage at the early age of 4.  Although she grew up in a musical family, she didn't decide to pursue music professionally until her senior year of high school – after participating in Georgia All State Chorus and State Literary as a female soloist. She graduated from Mercer University with a BA in music, as well as minors in theater and journalism, in 2016. While attending she studied under Dr. Richard Kosowski and participated in both Mercer Opera productions and Mercer Singers.
When Parker is not teaching at PPAC, she can be found performing in different character entertainment companies around the US.  She also likes to donate her time to different non-profit organizations and give back to the arts wherever and whenever possible.
---
Theresa Alexander
Voice and Piano Instructor
Theresa Alexander, EdS. My study of music started at a very early age, thanks to a mother who noticed my desire to sing, play the piano and perform.  As a native of Louisville, Kentucky, I was fortunate to attend public schools with strong vocal programs allowing multiple and varied performing opportunities.  My family and I moved to Georgia my last two years of high-school and I was given the opportunity to continue my study of music which has not stopped today.
A graduate of Auburn University, (2006) Specialist Music Education, Valdosta State University (2002) Master Music Education and Wesleyan College (1992) Bachelor Music Education, my years of study include an emphasis in vocal and piano performance, choral conducting, sight-reading and vocal pedagogy.  As a veteran educator, my choirs and students have performed throughout the United States and abroad on various stages ranging from Carnegie Hall, St. John's Cathedral, the White House, Disney live, Notre Dame, America's Got Talent, The Voice and many, many  more venues.. Choirs and students, throughout my tenure,  consistently receives superior ratings in performance, sight-reading, state and region literary wins and placements, one-act winning various awards, contests, roles and pageants.  Over the years, I have been fortunate to see and hear many of my students in various roles on Broadway, CD release venues, awards shows and pageants fulfilling their dreams of performance.
As a performer, I continue to perform, play and compose music. Married for 35 years to Tim, who is a percussionist, through our first initial meeting and today leading worship together is our heart.  We have one daughter Hannah who is a graduate of Kennesaw State University  with a Bachelors degree in Dance Performance and Psychology.  She and her husband live in Colorado where she is pursuing her PhD in Dance Movement Therapy. Music, performance and the desire to be a "skilled musician" is a congruent theme in our home.
---